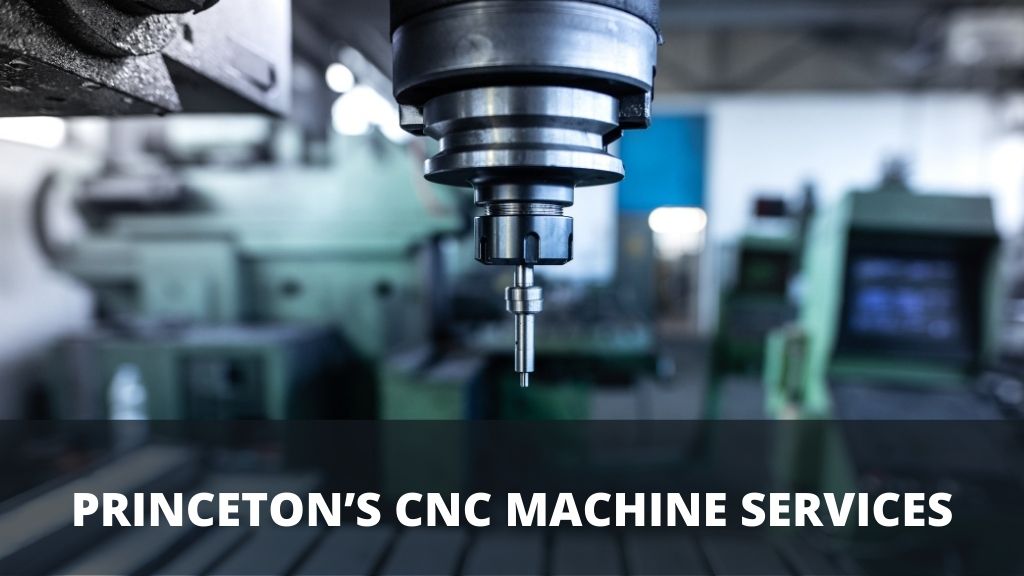 CNC machining has been there in the market since decades, and thankfully it is still relevant and much in demand. CNC machining techniques have evolved over time and implemented advanced technologies and automation, which is an important driving factor for its growth. CNC machining involves the fabrication and processing of various plastic and metal sheets into the required shapes, sizes, and dimensions based on the design and requirement. This is achieved through various techniques such as milling, turning, drilling, forming, cutting, tapping, bending, so on. Nowadays, with the help pf advanced machines with multiple axes, more than one technique can be performed at a time on a single machine, which boosts high volume production and reduces time to market of the final product.
Princeton Industrial Products, Inc. offers
CNC machine services
of various types. The company has a market presence of over 25 years and has had the opportunity to work with clients from diverse sector, thus catering to very different design requirements. This post offers insights on
CNC machine services
offered by the company.
CNC Machining Services Offered by Princeton Industrial Products, Inc.
Princeton Industrial Products, Inc. has been a reliable partner for companies from sectors as diverse as aerospace and defense to medical, telecom, scientific research, and hydraulics. They have capabilities to offer volumes of parts as high as 1 million; however, they do offer prototypes only if that is the requirement. They offer prototypes before they start full scale production just to be sure the design is correct and approved without any changes. Their well-equipped facility with 3-, 4-, and 5-axes machines and skilled employees enables them to cater to complex design requirements with ease. Here are the CNC machine services Princeton Industrial Products, Inc. offers to its clients:
CNC Turning:

Our advanced CNC turning machines with multiple axes can cater to the most complex geometries, along with achieving tight tolerances. Their advanced turning centers equipped with bar feeds turn the parts at a high speed.

CNC Milling:

These machines are meant for labor-intensive operations and can be used for turning parts which are rather difficult to turn.

CNC Swiss Machining:

Princeton Industrial Products, Inc. specializes in this type of machining. CNC Swiss machining offers extreme precision. These are mainly used for parts used in crucial sectors such as defense and in mission critical applications.

Plastic Parts Machining:

Princeton Industrial Products, Inc. offers tight tolerances up to 0.002 inches or as required even for plastic parts. They use high-quality plastics which have good structural and chemical properties.
Reasons to Partner with Princeton
The company has been a reliable partner to several clients across industries. The team ensures they stick to deadlines without compromising on the quality. Here are some pointers apart from the machine services and capabilities as to why you may want to partner with Princeton.
They lay emphasis on quality, accuracy, precision, and timeliness.


Their MIL-SPEC inspection system is useful when handling requirements in the defense and aerospace sectors.


They implement quality assurance techniques such as LEAN and KAN BAN.


They have a strong supply chain and vendor network, which is useful for part procurement and ensuring availability of the required materials well before time.


While they offer end-to-end solutions, they accept your design files too. You can simply mail them your CAD files, and they will hold a discussion with you regarding any changes as well as offer you a quote.


Their advanced machines offer precision, no matter how repeatable the task is and how high the volume may be.


The tolerances can be achieved as per your requirement in both plastics as well as metals.


They work with a variety of metals and alloys such as brass, aluminum, steel, Inconel, Molybdenum, Hastelloy, and so on. They work with plastics such as Delrin, nylon, Teflon, and polyethylene.


The company offers secondary operations which help save on costs and utilization of new resources and materials.
If you are an OEM making electrical, mechanical, or even plastic products, you may require fabrication and CNC machining services. At Princeton, they offer plastic as well as metal machined parts or products after thoroughly understanding your requirements. Their efficient team can answer all the questions you may have regarding their machining services. The company offers a quote once you share your requirements. You can reach us via phone or email to know more about our CNC machine services and their suitability for your application.