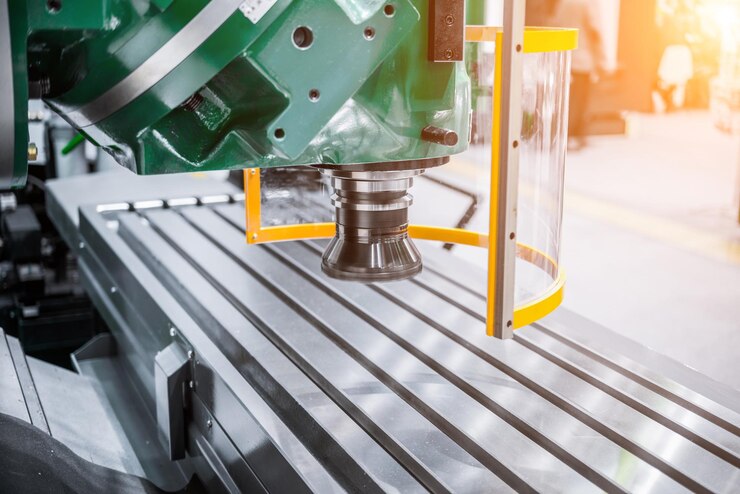 CNC milling and turning services help businesses to create accurate parts and components. Owing to their popularity, today, it is quite easy to find CNC milling and turning services assuring high accuracy, turnaround times, and competitive prices. However, not all are created the same. Some CNC turning and milling services may not perform these machining on own rather outsource them to third-parties. If you have decided to outsource CNC milling services and turning activities, it is important to keep some factors in mind before taking a crucial decision. This post is intended to throw light on the same.
Tips to Choose the Best CNC Milling and CNC Turning Services Provider
If you need high-quality CNC milling and turning services, make sure you are working with a leading CNC machine shop. It is critical to do your research and find a shop that has a proven track record of delivering quality work. Consider the following to get the decision right.
Knowledge About Workpiece Materials: An experienced CNC milling services provider will be well-versed with different features of a workpiece material like – required material hardness, size, shape, and thickness of the workpiece, type of finish required, feed rate and speed and type of cutter that is required to create better quality products. Depending on the project, the workpiece material can be anything from aluminum to plastics. Each type of material has different characteristics that need to be considered when milling or turning. The service providers also should know the best way to cut, machine and finish the material so that it meets the required specifications.
Industry Experience: A CNC turning and CNC milling services provider who has considerable experience in the industry is likely to provide good services. Check for the following in your service provider:

The provider must possess experience serving clients from your industry. For more clarity, you can ask for some references.
The provider should be able to offer suggestions on how to improve the quality of the work and how to speed up the process.
The provider should have a proven track record of delivering quality services to clients. This will give you the assurance that the provider is well conversant with the latest technology and trends in the industry.
The provider should also have a team of highly skilled and experienced professionals. The team should be able to handle all your specific requirements and deliver the project as per your expectations.

Competitive Pricing: When it comes to finding a CNC milling and CNC turning services provider, it is important to find one that offers competitive pricing without compromising quality. There are many providers that claim to offer the lowest prices, but in reality, they just cut corners and use inferior materials. This can lead to parts that are not up to par and can break easily. On the other hand, there are also providers that charge a premium for their services but offer top-notch quality. These providers use the best materials and the most advanced techniques to produce parts that are durable and meet all of your specifications. While they may cost more upfront, in the long run, you will save money by not having to replace parts as often. So, when choosing a CNC milling and turning services provider, be sure to compare pricing and quality before making your decision.
Additional Services: A good CNC milling and CNC turning services provider should be able to handle any additional services required on your workpiece. You must check on their additional machining capabilities. Else, you may be required to partner with another services to meet your additional service requirements.
In today's world, there is a growing demand for precision CNC turning and CNC milling services. As a result, many machining shops are now offering these services. When choosing a CNC machine shop, it's important to choose one that has the experience and expertise to provide the services you need like Princeton Industrial Products, Inc., which is an ISO 9001:2015 CNC machine shop specializing in custom CNC machining services. The company takes pride in its client profile comprising some leading OEMs from aerospace, military, automotive, medical instruments, hydraulic, and electronics industries.